Nickel Chrome Plating and Its Derivatives
Nickel Chrome plating processes are widely used in many fields. It can also be said to be the most applied coating application in the world. This type of coating is mostly used due to the fact that it gives the applied metal both mirror gloss and corrosion resistance. It is easily applied in many areas such as automotive, white goods, furniture and home decor products.
Zinc Plating and Zinc Alloys Plating Plants
It is a type of coating used for corrosion purposes in many areas, especially automotive. Zinc plating is applied in various types, such as Alkaline Zinc plating, Acidic Zinc plating, Zinc Nickel alloy plating or Zinc Iron Alloy Plating.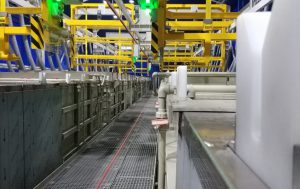 Anodizing Coating Plants
Anodizing coating plants are the application of surface treatment on aluminum. Anodizing Coating application is generally applied on the profile or on the machined Aluminum parts. Sheet metal sheets used in some exterior applications are subjected to anodizing application. The most common application is standard Anodizing and Hard Anodizing applications.
Hard Chromium Plating Plants
The application of hard chrome is applied in various fields, especially in the defense industry and hydraulic systems. As can be seen from the name on the part, it has a hard coating application. This application provides friction resistance.
POP plating on plastic (ABS, ABS-PC, PA) Plants
It is a type of plating that is widely used in industries such as Automotive, white goods, sanitary. This is the application of metal plating applied on ABS or PC-ABS plastics in the system. The most common use of this application is automotive parts.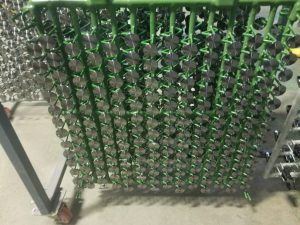 Phosphate plating Plants
Phosphate plating processes are applied in various fields such as defense industry, automotive industry, pre-paint application, pre-rubber coating application. Zinc phosphate or manganese phosphate applications are carried out with great intensity throughout the world. In some areas, iron phosphate is applied.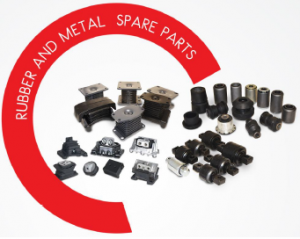 KTL: Cathoforesis (Electro-coating) Facilities
KTL plating processes are generally applied for parts that require strong corrosion resistance and the most common area of use is in automotive and heavy vehicles. It is used extensively in areas where the outer lower part of the vehicles is susceptible to corrosion.